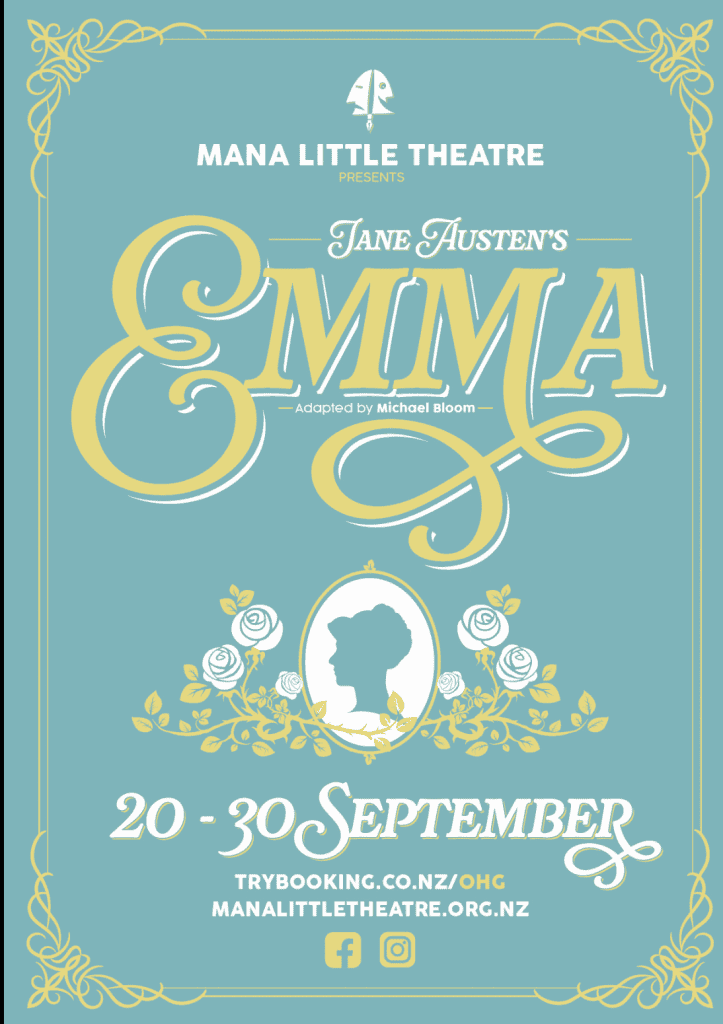 Story
Highbury, England. 1815.
Enter Emma Woodhouse: Jane Austen's most maddening, endearing heroine.
Beautiful, spoiled, vain and irrepressibly witty, Emma attempts to organise the lives of the inhabitants of her sleepy little village and is a bit too accustomed to having her own way, although only her friend Mr Knightley seems to notice.
Pledging never to marry, the mischievous Emma Woodhouse is nevertheless the self-appointed "matchmaker of Highbury."
This highly theatrical adaptation of one of Jane Austen's greatest novels captures the most beloved episodes in the novel, and allows the audience to follow along with their favourite characters.
Cast
Emma Woodhouse. Loren Whithair
Mr Woodhouse. Alister Williams
Mr Weston. Hayden Rogers
Mrs Ann Weston. Chantal Lesene
Mr Elton Sebastian Smyth
Mr Knightley Peter Moore
Harriet Smith Edie Moore
Robert Martin Kieran Timms
Miss Bates Mel Duncan
Jane Fairfax Hayley Esslemont
Frank Churchill Sean Mackiewiez
Mrs Augusta Elton Erin Fifield
Maid Amy Wood