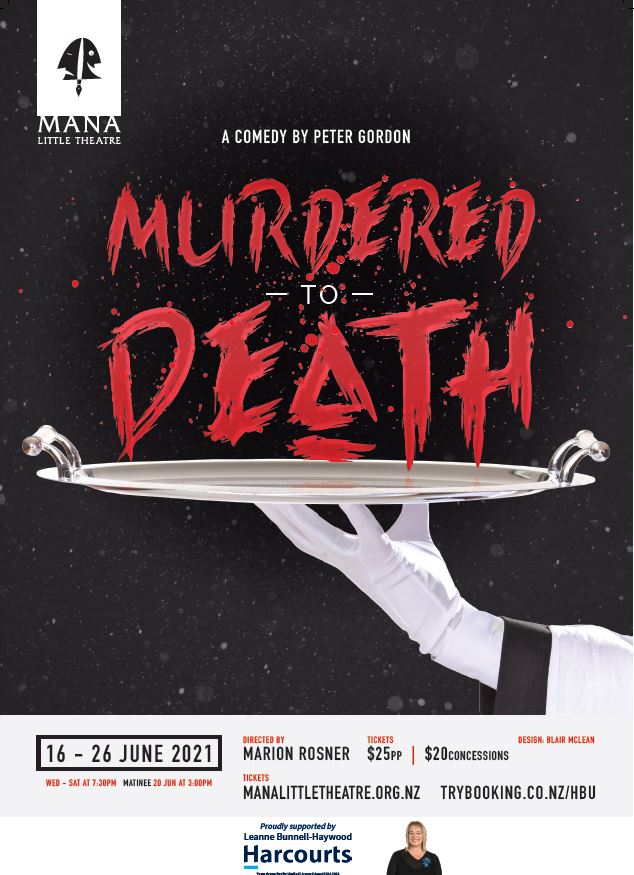 Dates: 16 – 26 June 2021
Playwright: Peter Gordon
Director: Marion Rosner
Synopsis
Murdered to Death is the first in the Inspector Pratt trilogy of spoofs by
Peter Gordon, of the Agatha Christie genre, with a dash of Clouseau
thrown in for good measure.
It is set in a 1930s English manor house, and introduces the inept
and bungling Inspector Pratt, who battles against the odds and his
own incompetence to solve the murder of the house's owner. It soon
becomes clear that the murderer isn't finished yet – will the miscreant be
unmasked before everyone else has met their doom?
---
Cast
| | |
| --- | --- |
| Actor | Character |
| Craig Haywood | Inspector Pratt |
| L. Renée Beauchamp | Mildred Bagshot |
| Dom Ware | Dorothy Foxton |
| Simon Dotrice | Bunting |
| Fiona Popert | Margaret Craddock |
| Alister Williams | Colonel Charles Craddock |
| Elien Lewis | Elizabeth Hartley-Trumpington |
| Blair McLean | Pierre Marceau |
| Sally Ratchford | Joan Maple |
| Kieran Timms | Constable Thomkins |
---
Crew
| | |
| --- | --- |
| Director | Marion Rosner |
| Production Manager | Marion Rosner |
| Stage Manager | Natalie Plowman |
| Wardrobe | Sue Miller, Kythie Morris |
| Props | Sue Mortimer |
| Prompt | Sandy Werner |
| Lighting and sound design | Marion Rosner, Benjamin Forrest |
| Lighting operation | Benjamin Forrest |
| Sound operation | Benjamin Forrest |
| Set design | Sue Mortimer |
| Set build | Bruce Cannell, Ross Miller |
| Set paint | Sue Mortimer |
| Photography | Adam Rosner |
| Original artwork and Graphic Design | Blair McLean |
| Publicity | Marion Rosner |
---
Photos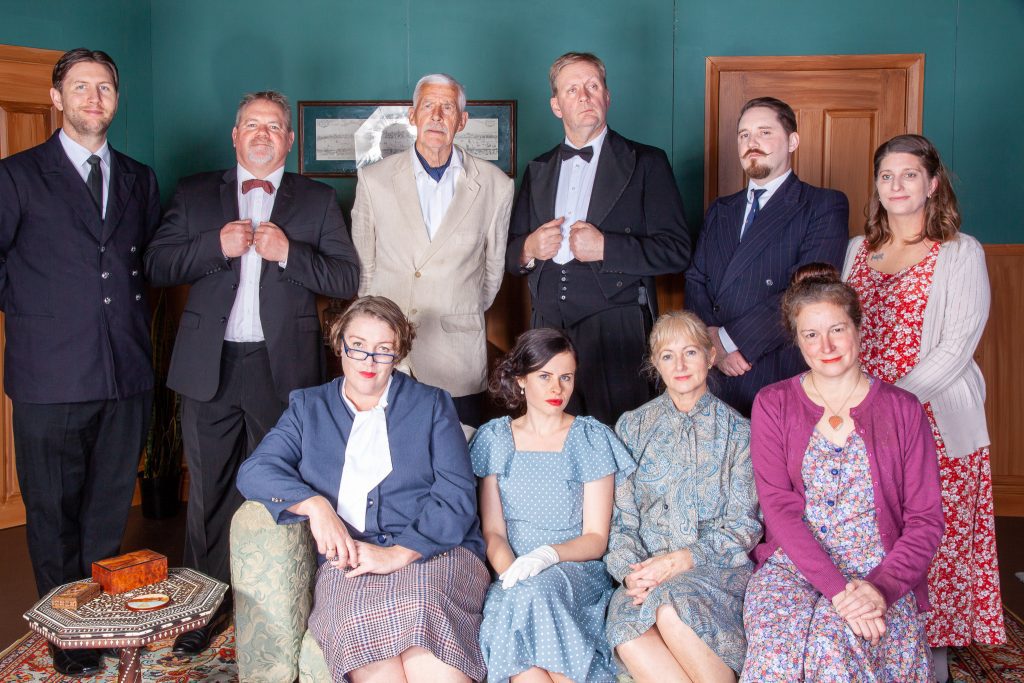 ---